How to choose crankbaits for bass fishing.
One of the most effective lures on the water, crankbaits are known for their ability to catch bass year-round. From big to small, fishing crankbaits will help you catch more fish no matter the conditions since crankbaits can imitate just about everything a bass feed on.
Due to their effectiveness, anglers are plagued with the problem of buying the right crankbait and with hundreds if not thousands of different models, colors, and patterns available, it can make for quite a daunting task. Just take a walk down the isle at your local bait and tackle shop or browse online and you'll see what we mean.
Since choosing the right crankbait for bass fishing involves several factors, we thought we'd break down our thought process and tips we use to help us choose the right crankbait for bass fishing throughout the year.
Click the links below to jump to a specific section on selecting the right crankbait for bass fishing.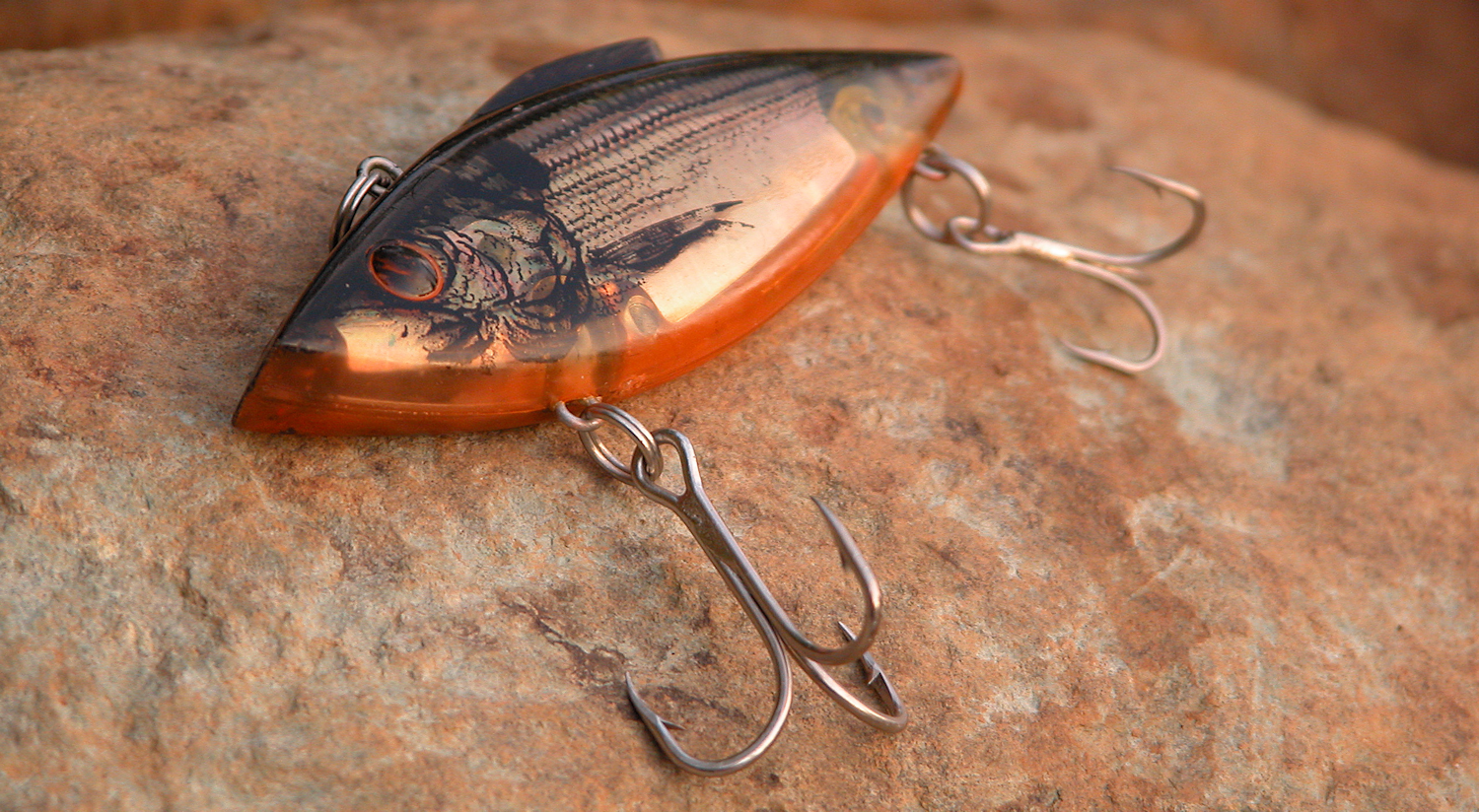 Crankbait depth range.
Crankbaits come in different diving depths, ranging from shallow-running (0-6 feet), medium (6-10 feet) and deep-diving (10-20+ feet). To know which crankbait, you should be throwing you will want to know the water depth where you plan to fish and select a crankbait that will run at or just above the target depth.
Impulse crankbait rods by depth.
Crankbait styles and shape.
Offered in different shapes and body styles (round, lipless and square), these unique characteristics affect the crankbait's action and how that lure is going to fish. This also plays into how bass respond to crankbaits.
Round billed crankbaits produce a wide wobble and are great for covering large areas.
Square billed crankbaits have a tighter wobble and are ideal for deflecting off cover.
Lipless crankbaits are great for fishing around or on top of grass. Their design allows them to be ripped through grass easily, making them great baits for coaxing bass hiding in grass into aggressive reaction strikes.
Crankbaits for different seasons.
Square bill, flat sided and finesse crankbaits are great wintertime lures. When the water drops below 50 degrees you are going to want to slow down your retrieval.
Shallow water crankbaits for fall /winter.
Strike King KVD 1.5
SPRO Lil' John
Monsterbass Seeker 6
Deep diving crankbaits for fall / winter.
Megabass Deep-X 300
SPRO Mike McClelland RkCrawler 55
For the summer months, deep diving crankbaits and shallow crankbaits both deserve a place in your tackle box.
Shallow water crankbaits for summer / spring.
Rapala DT-4
Riot Baits Reactor 1.5 Squarebill
Deep diving crankbaits for summer / spring.
Big M by Megabass
Strike King 6XD
Strike King 10XD
Experiment with different actions and vibrations to match the bass's mood, the prevailing weather and water conditions. It's also worth noting that water temperatures at deeper depths are often more stable and can be warmer than it is on top of the water column in the winter.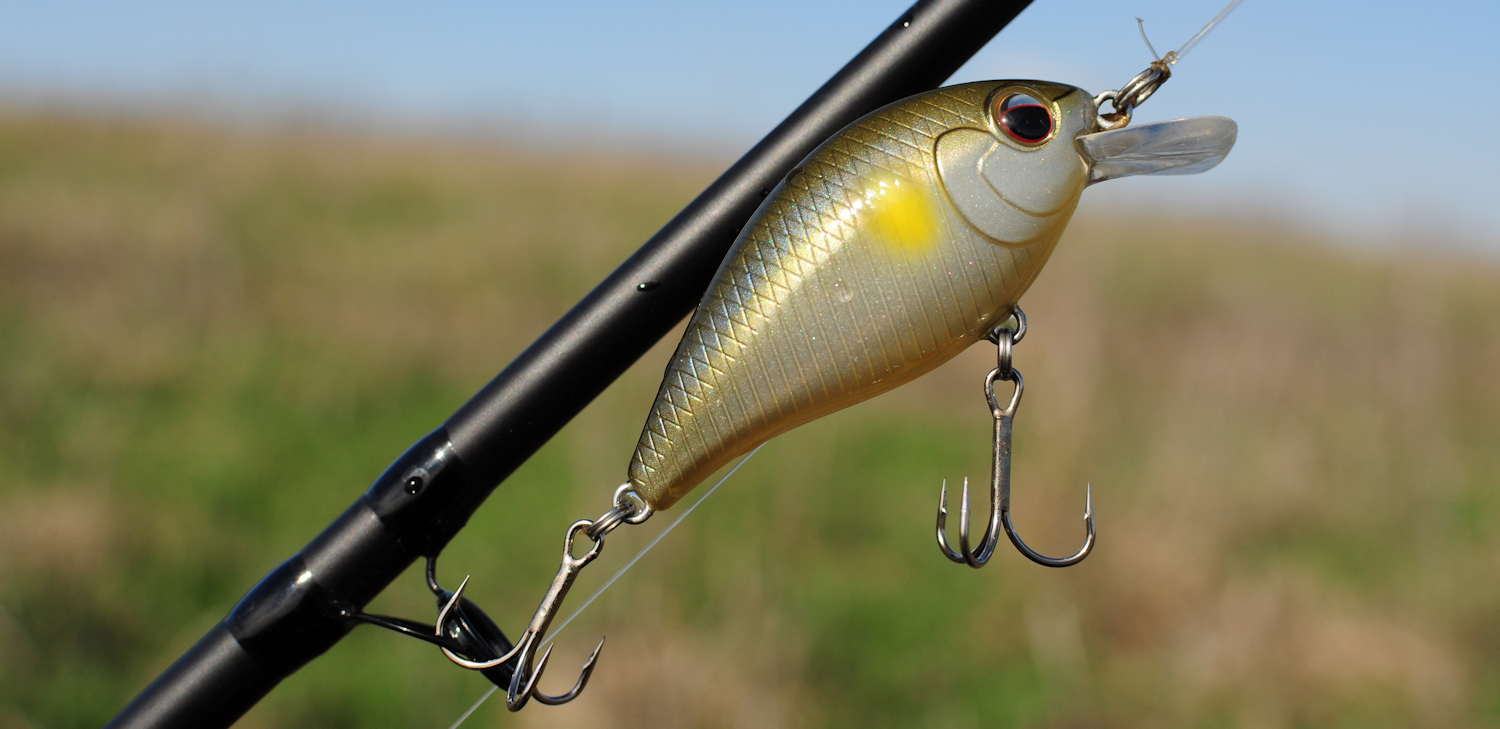 Crankbait patterns and colors.
It goes without saying that you should choose crankbait colors that imitate the bass's natural prey wherever you are fishing. Some of the most common crankbait color patterns include shad, crawfish, bluegill, and perch.
Use bright or flashy colors in murky water or low-light conditions, while more natural and subtle colors work best in clear water. It's also helpful to have a variety of colors in your tackle box to adapt to changing conditions.
Seasonal crankbait fishing.
Bass behavior and forage preferences change throughout the seasons. During the pre-spawn and spawn, bass tend to be more territorial and protective, so using crankbaits that imitate crawfish or baitfish can be effective.
In the post-spawn and summer, bass may be more active and willing to chase faster-moving crankbaits. In fall, consider using crankbaits that mimic dying baitfish. Adapt your choice based on the time of year and the prevailing conditions.
As always, it is important to experiment with different bait patterns, styles, and techniques to see what works best for the specific body of water and the conditions that you are fishing for. Bass can be finicky so treat them as so, don't be afraid to change up lures, retrieval methods, speed, or depth.